Blake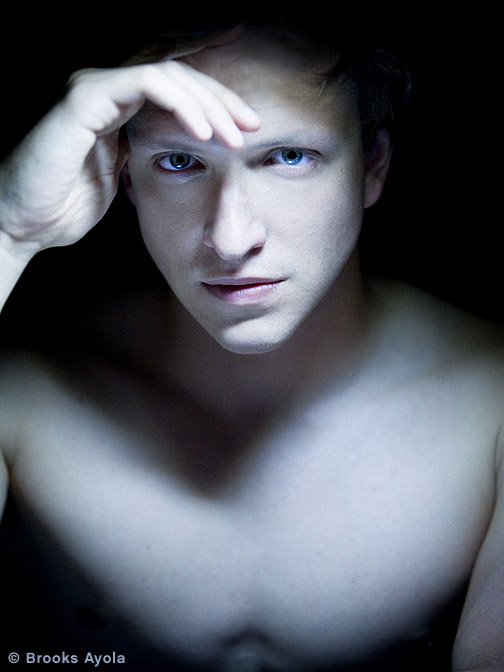 I shot this portrait of Blake when he was the only one of two models that showed up for a commercial shoot. That's right folks, the female model never showed, or called. I still haven't heard from her and it was over a week ago. This is one of the pitfalls of using a non-agency model, I guess. It's the first time I've ever been flaked on… Ever. Blake was great though, and he showed up for the re-scheduled shoot with a different girl.

subject: Blake French
camera/lens: Canon 5D, 70-200L IS @ 95mm (iso 800)
lighting: One hand held, slightly customized, fluorescent mechanics light from Home Depot above forehead and a silver card below to give a little catch light in the eyes.